Bizarre Holiday Gift of the Season
Last year, roughly around this time, I posted about a bizarre holiday gift featured in the Restoration Hardware catalog. Granted, it's still freakin' bizarre, but I think perhaps I've discovered a more bizarre one this year. But first, last year's winner…
At the time, I titled my post "Bizarre Holiday Gift of the Day," with the inane assumption that I'd actually post on the topic again (and thus, this year's post is more reflective of my lack of time these days). This year, RH featured the disposable flask on a page devoted to campers, which I admit, made the item seem a tad less odd as last year it was referred to as a "sneak-it-in" flask. (No joke. Read my post.) At the very least, the merchandisers caught on to the weirdness of it all.
But here's my take on it and humor me if you will. If you're a camper, good for you. But if you're a camper who's so hard-core that you really need a disposable flask, let's face it. You shouldn't be leafing through the pages of Restoration Hardware 'cause your camping buds are so screwing with you when they find out. Grab a Nalgene bottle and call it a day, 'kay? Great, thanks. Seriously, though, RH doesn't want you to make any mistake. This puppy is for holding spirits, dammit. Price: $15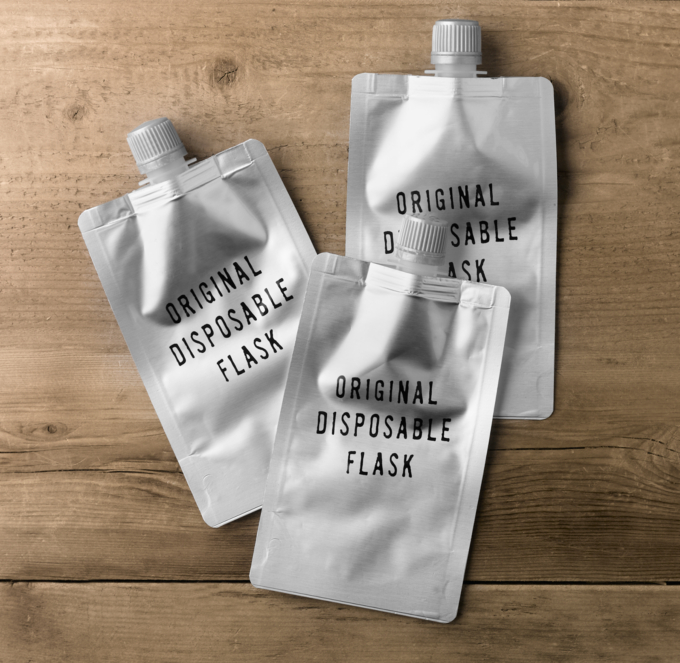 On to this year's oddity, courtesy of a site I typically enjoy — Red Envelope. Behold the Beer Holster!
I was all set to go to town on this one. Who uses a beer holster?! This is all I got…if you're hunting, maybe. Then you need your hands free and you're not moving around much so the sloshing factor is seriously reduced, right? I figure Palin's gotta know; ask her. But this is what stumps me most: The product has 232 reviews on redenvelope.com. Yo, that's a lot! And 219 of those folks would recommend the item to a friend. A whopping 94%!  How can 219 people be wrong? So who am I to holster bash? I don't get it. Maybe you can help me out. Holster yea or nay? Oh, and it's $29.95. Make this make some kind of sense to me. Pretty please.